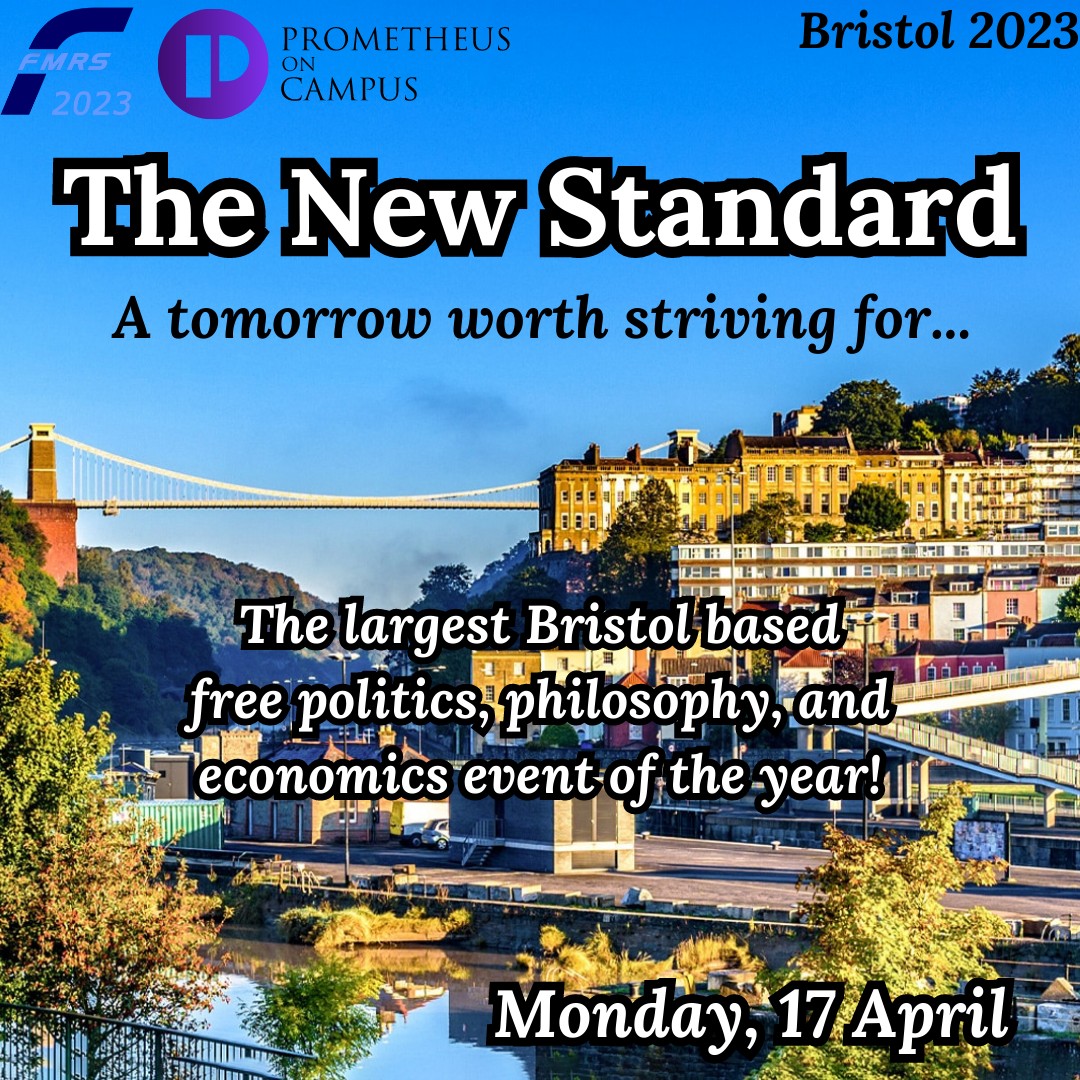 Prometheus on Campus Launch
Bristol
April 17, 2023 5:00 pm
🗽The New Standard & Prometheus on Campus launch🗽
Join us for largest Bristol Based free politics, philosophy, and economics event of the year!
On Monday the 17th of April we will be joined by speakers from all around the world for a series of panel events, the PoC launch, and a networking social.
G25 Reynolds LT, Wills Memorial Building, 17:00-20:00
We look forward to see you there!